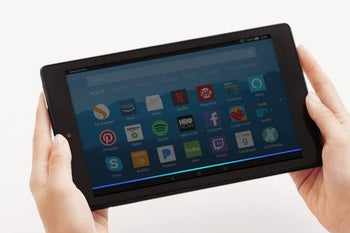 Woot is by far the best place to buy Amazon's incredibly popular tablets and e-book readers from at a massive discount, but even by the e-tailer's regularly high standards, the latest 24-hour-only deals are truly something special.
If you hurry (and we do mean hurry), you can get a feature-packed Fire HD 8 slate for as little as $28.99 and a less sophisticated but long-lasting and extremely reliable entry-level Kindle model starting at 38.99.
The reason why the Android-based tablet is so insanely cheap unsurprisingly has to do with the advanced age of ...