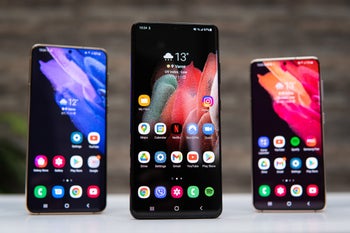 Well, that didn't take long. It was only a couple of weeks ago that Samsung's hot new Galaxy S21, S21+, and S21 Ultra got , and predictably enough, said deals expired just a few days later.
What may not have been quite as easy to anticipate is that all three killer offers are already available again, at least on Amazon. The e-commerce giant has the "regular-sized" Galaxy S21 5G on sale right now at $100 less than usual in an entry-level 128GB variant, while the same storage configuration of the jumbo-sized S21+ 5G and S21 Ultra 5G can be had at a heftier $200 discount.

amzn_assoc_tracking_id ...