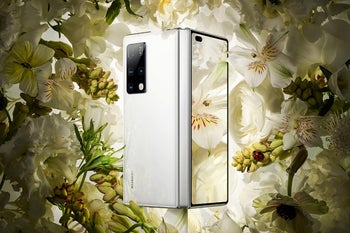 Oh, what a difference a year makes. In our , we found Huawei's out-folding design very intriguing, as it offered you a big screen canvas to work on both in folded and unfolded state. 
Fast forward to today's unveiling, and the company has made an in-folder in the vein of Samsung's and , or the new series. Well, that's about it, as the foldable phones on the market can be counted on one hand. 
On the other hand, we now have the Mate X2 to add to that promising roster, albeit with a launch scheduled only for Huawei's home turf for now - you know, ...