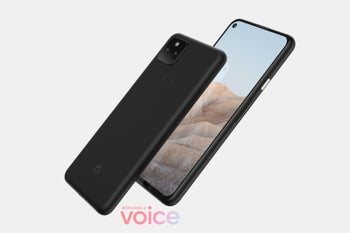 Almost seven months after announcing the mid-range Pixel 4a, Google is hard at work on the next-generation . The device is expected to debut next quarter and today tipster has revealed what the phone should look like. 
The Google Pixel 5a looks a lot like the Pixel 4a 5G
New CAD-based renders of the Google Pixel 5a, expected to be one of the , show off a very familiar design that follows in the footsteps of the affordable Google Pixel 4a 5G and, to an extent, the premium Pixel 5.
The search giant has chosen a 6.2-inch OLED display ...